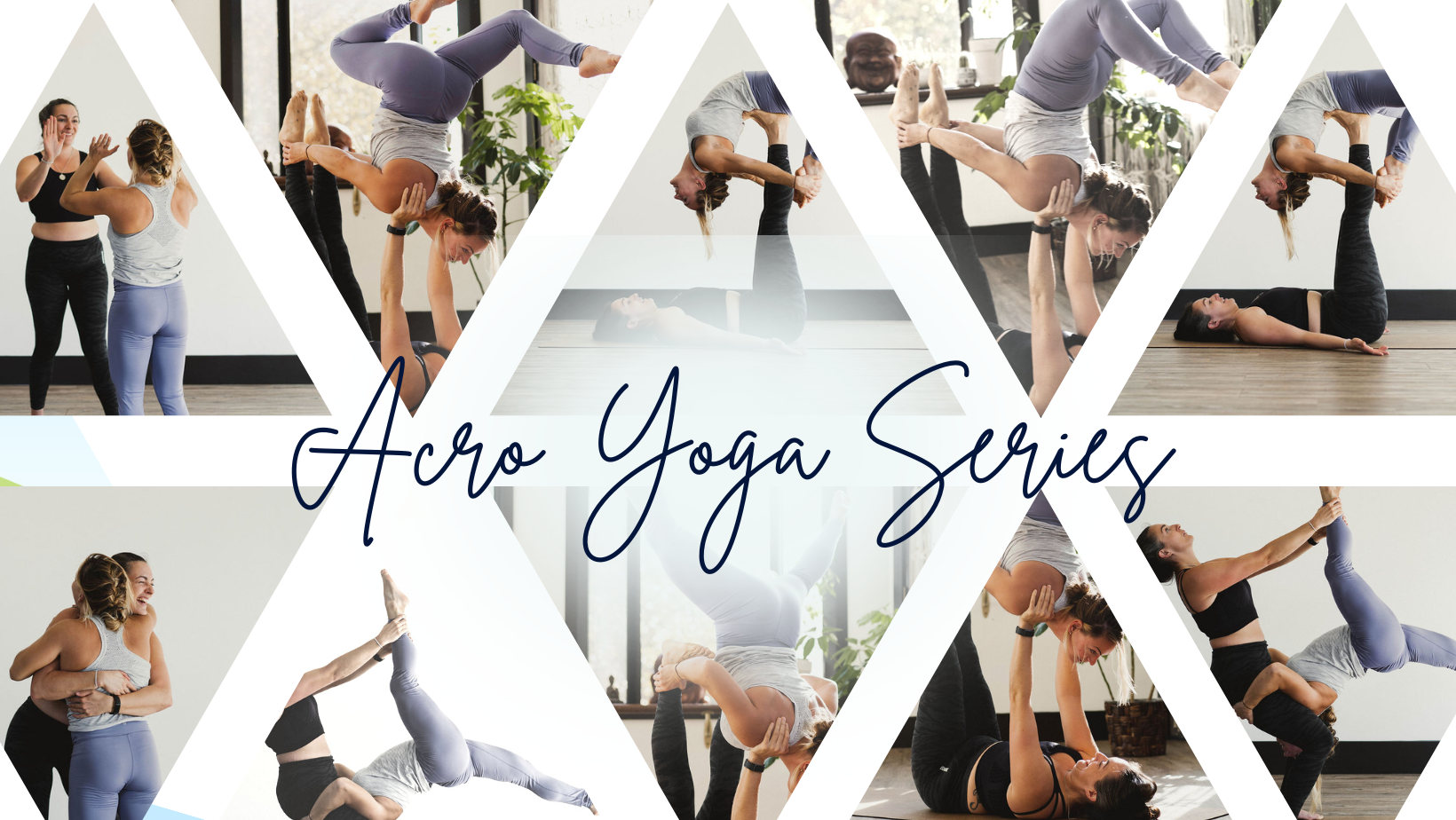 4 Week AcroYoga Foundations
Acroyoga is a fusion of yoga and acrobatics.
If you want to learn the basics or even clean up your Acroyoga skills, then this 4 week series is for you! Alchemy Studio is excited to host certified instructors Felicia & Jamie as they focus on teaching you the most fundamental skills.
This series will offer gateway poses and techniques to kick start your Acro journey. We will work towards connecting these poses in a dynamic way and creatively sequencing these foundational skills.
No experience necessary –Prepare to play, and move together – creating trust and connection along the way. If you have some acro experience and are looking to dive into more dynamic movements and sequences, this class is for you too!