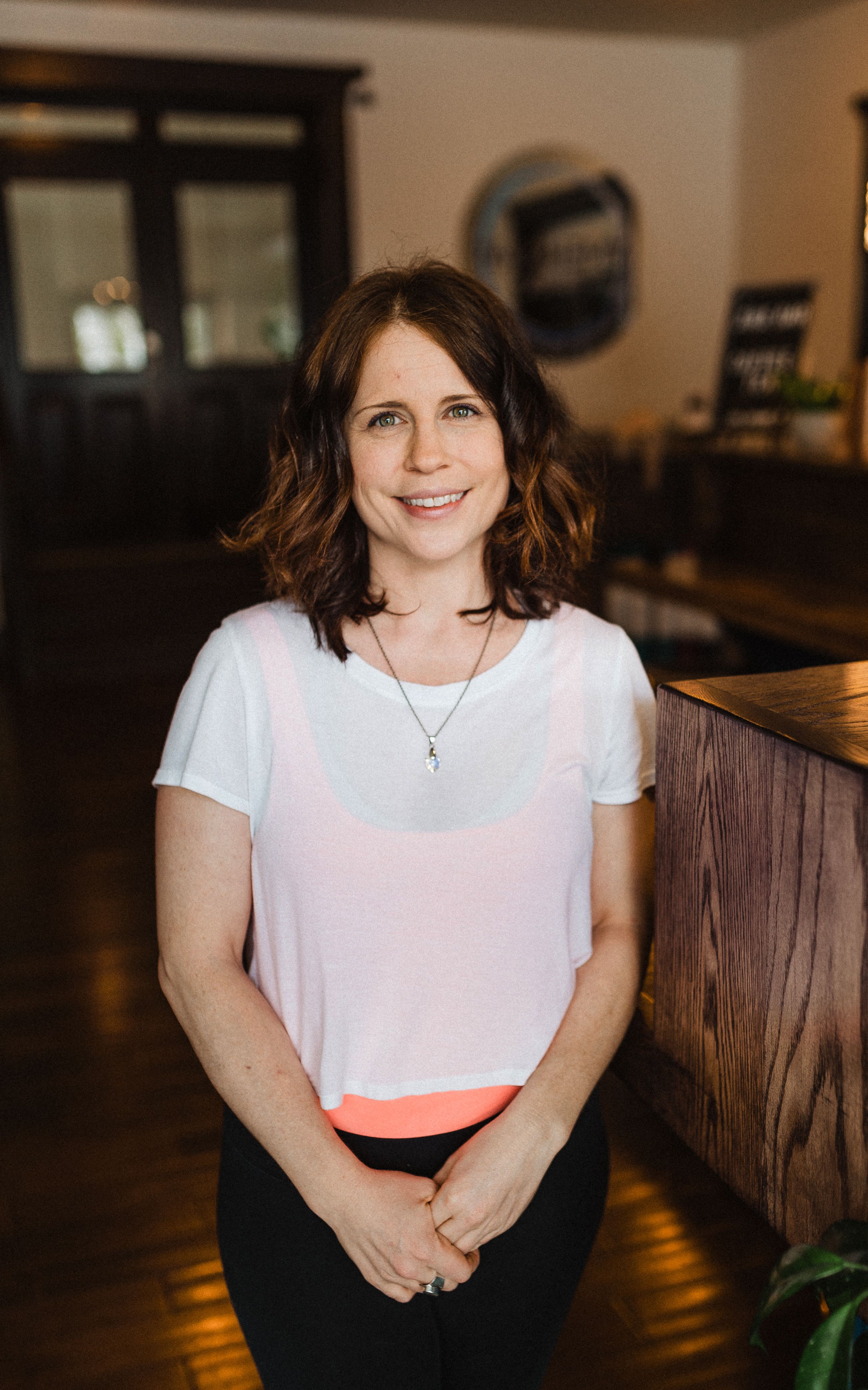 Sara Devita
Yoga & Pilates Instructor
Sara has been turning to Yoga and Pilates to maintain health and balance since about 2005. In 2013, it was time to go deeper into the practice of yoga by completing a 200 Hour Yoga teacher training at the Anamaya Resort in Montezuma, Costa Rica. There she learned the teachings of classic vinyasa as well as Thai Massage. Since then, she has been leading Yoga classes in many styles including: Vinyasa, Yin, Yin Yang, Restorative.
Sara has also led exercise classes like Power Fit and Tabata! She continues to grow her knowledge of holistic healing by studying Ayurveda through courses at the California College of Ayurveda and travelling to Sivanada Ashrams in the Bahamas and California. She has completed courses in Ayurvedic Foundations, Ayurvedic Yoga Therapy, Yoga Nidra, Marma Therapy and Pranic Healing. She also enhanced her knowledge of healing by facilitating workshops in self-management for chronic pain with Self-Management BC.
More recently she is working towards certification as a Pilates instructor with Neumovement. Neumovement Pilates was developed with the integration of physiotherapy, to focus on functional movement. She's excited about the ability to integrate Yoga and Pilates in her classes to get the best of both worlds!