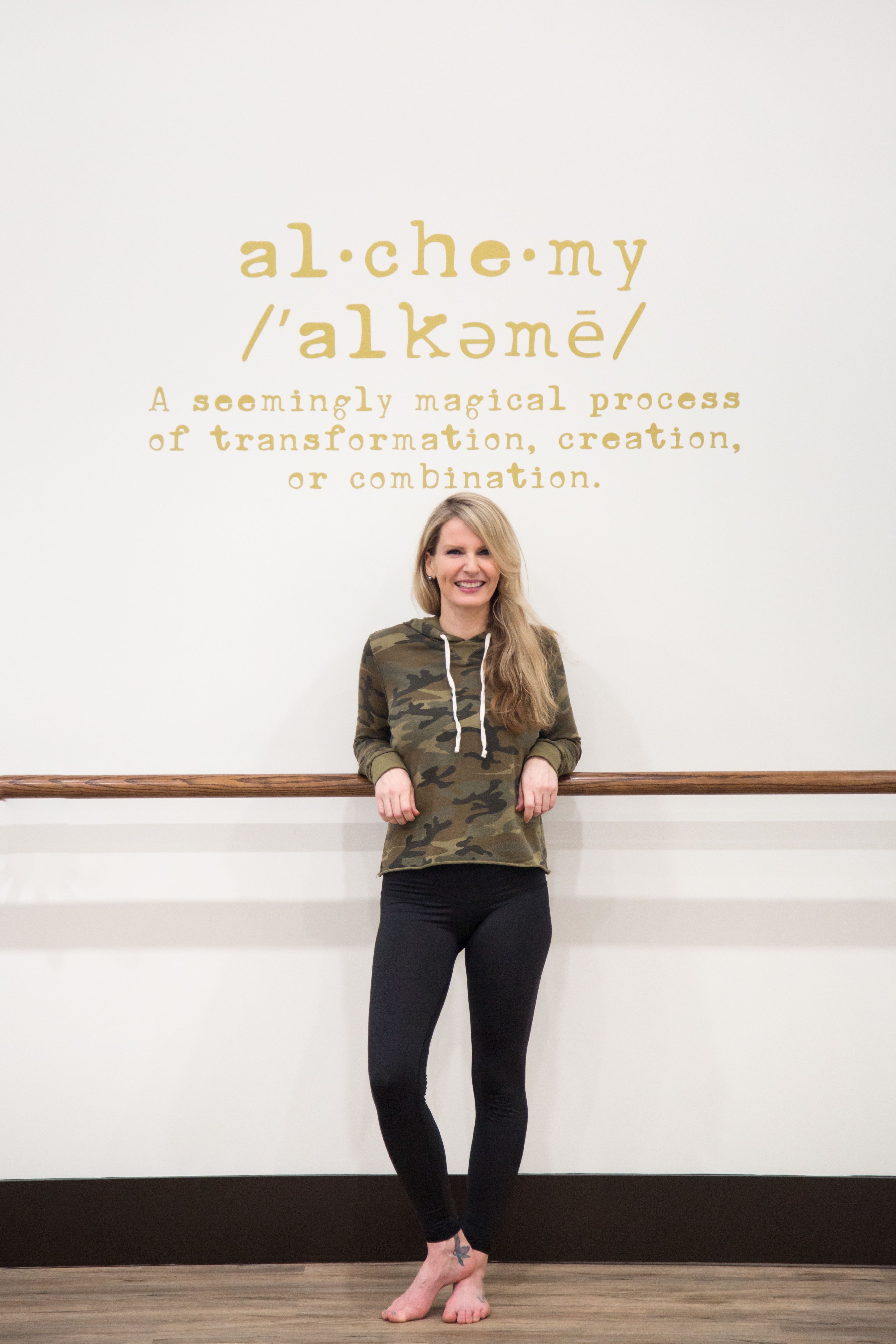 Rebecca Marchildon
Pilates, Fitness & Yoga Instructor
Rebecca is first and foremost, a mother to three wild and awesome little girls! She is also deeply passionate about everything health, wellness & family. She is a Certified Integrative Nutrition Health Coach, Group Fitness Instructor, Pilates & Yoga Instructor. She completed her Comprehensive Pilates Certification through the Pilates Sports Centre and 200 YTT with Aly Paws.
Inspired by her travels abroad, Rebecca dreamt of opening her own magical movement studio right here in Revelstoke, where she could combine all of her favourite things from the places she has lived or visited.
After months of renovating a 136 year old building, Rebecca opened The Alchemy Studio on August 31st, 2019, her 6th sobriety birthday! She is so beyond grateful for her supportive husband & her incredible 'Alchemy' family.