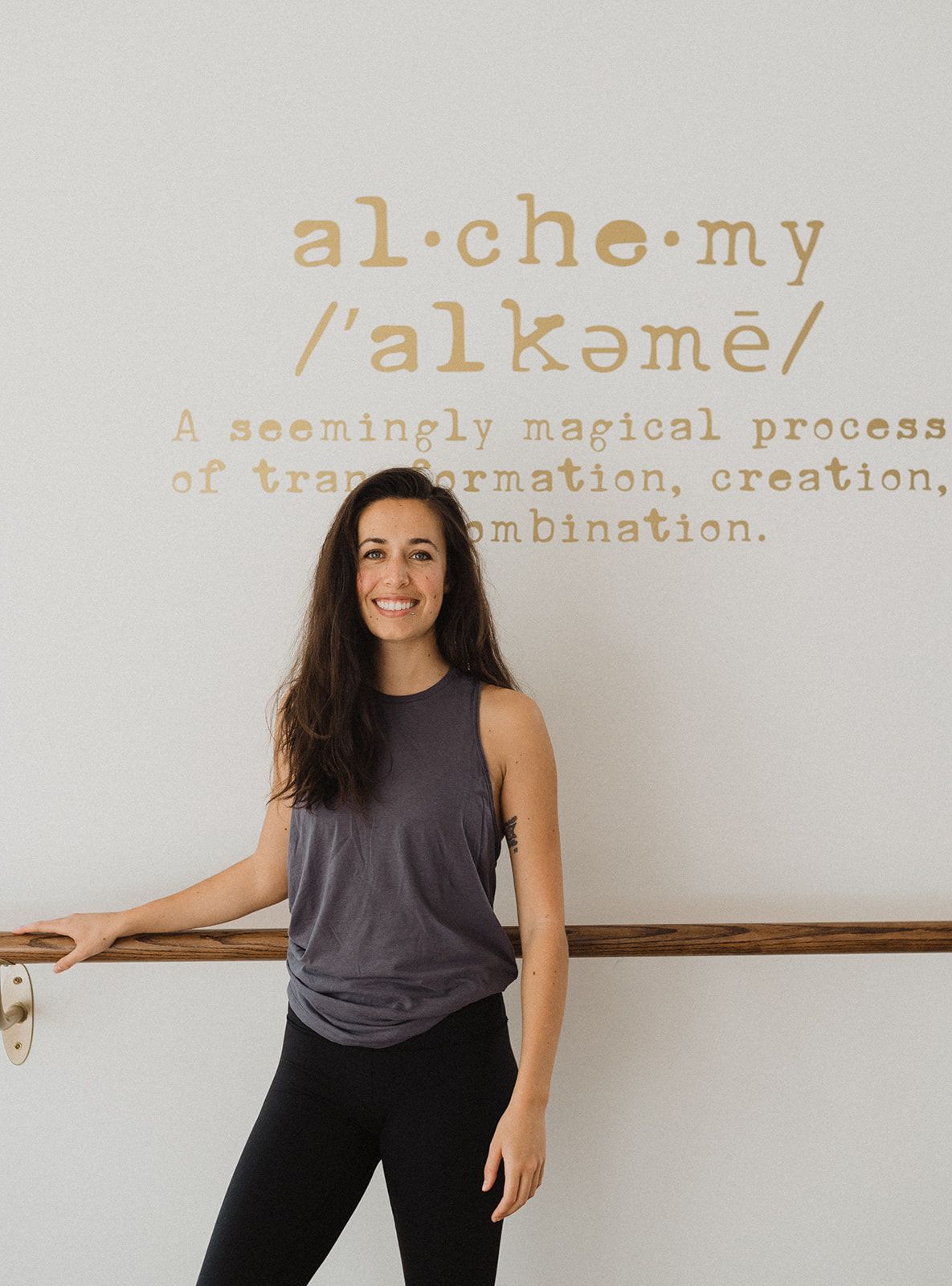 Jamie Kidd
RMT, Pilates & Yoga Instructor
Jamie's journey to becoming an RMT began with yoga and using movement to heal herself. Deeply intrigued by the human anatomy, she pursued multiple yoga teacher training's and is also a trained pilates instructor. Jamie believes so deeply in guiding others to health through movement that she now facilitates 200hr YTT's with Yoga Science and is very excited to offer Exercise Therapy in addition to Massage at Alchemy.
In Jamie's treatments it is her goal to approach the condition holistically, assessing the body as a whole to provide individuals with intentional and accurate treatment. She believes in beginning with the chain of imbalance that contributed to the injury and retraining muscular patterns to heal and increase performance. Jamie employs therapeutic assessment of motion looking for dysfunction and imbalance, then releases restricted muscles and reawakens opposing and weakened ones to create balanced movement patterns. During this process Jamie gives cues and tools to keep things on track in home life, ensuring a lasting result.
Health and wellness is the axis around which Jamie chooses to revolve her life. She believes there to be no better gift than to support someone through their own personal journey and experience of it.