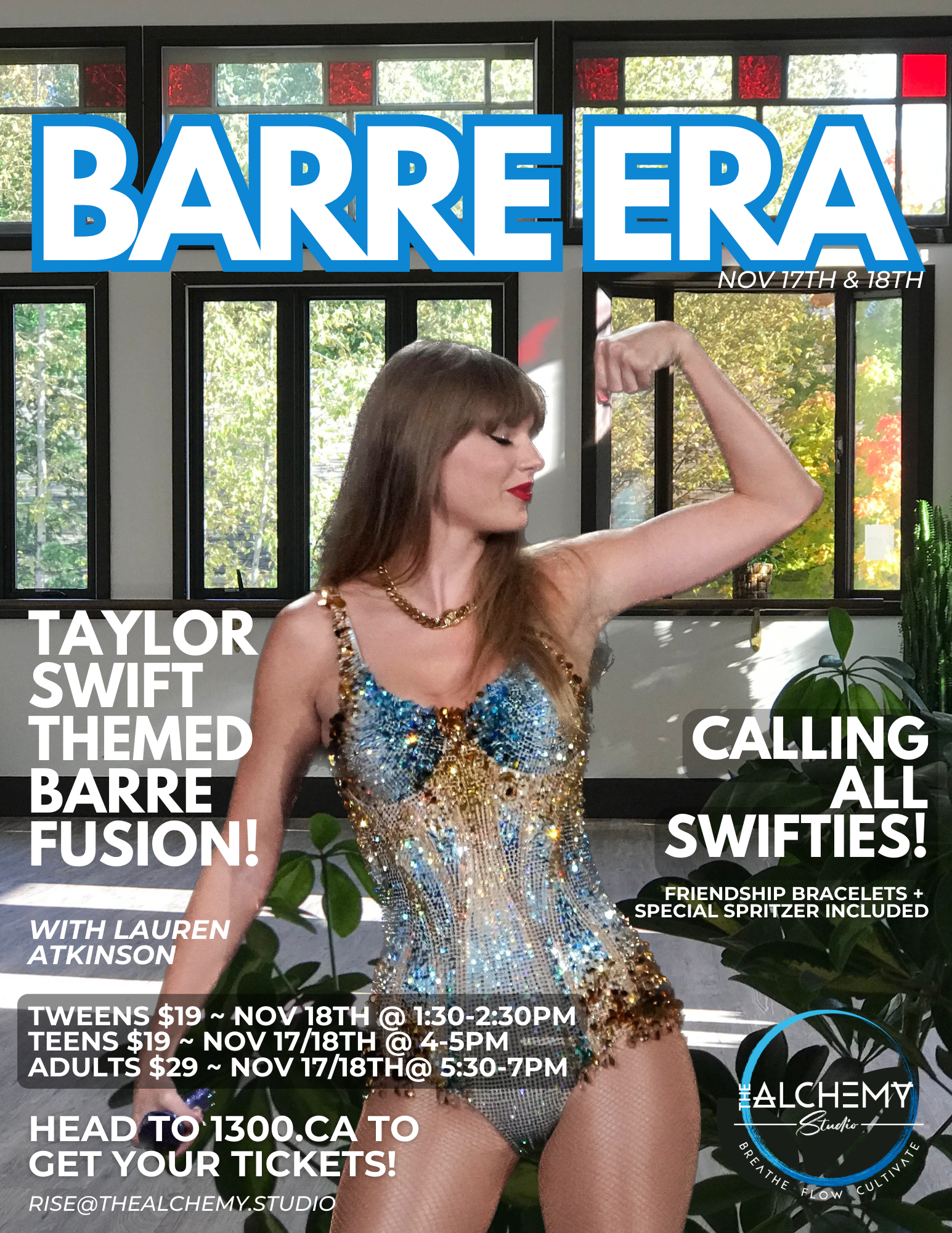 Barre Era!
November 17, 2023 - November 18, 2023
Calling all Swifties!
The Barre Era Tour is here! This class is a full body workout; the perfect marriage of ballet, fun & fitness. Think Rebel Ballet! We've got cardio elements, light weights and core work, all to an energizing Taylor Swift playlist! No dance experience required!! Expect the best time you've had in awhile, with special spritzers & friendship bracelets!