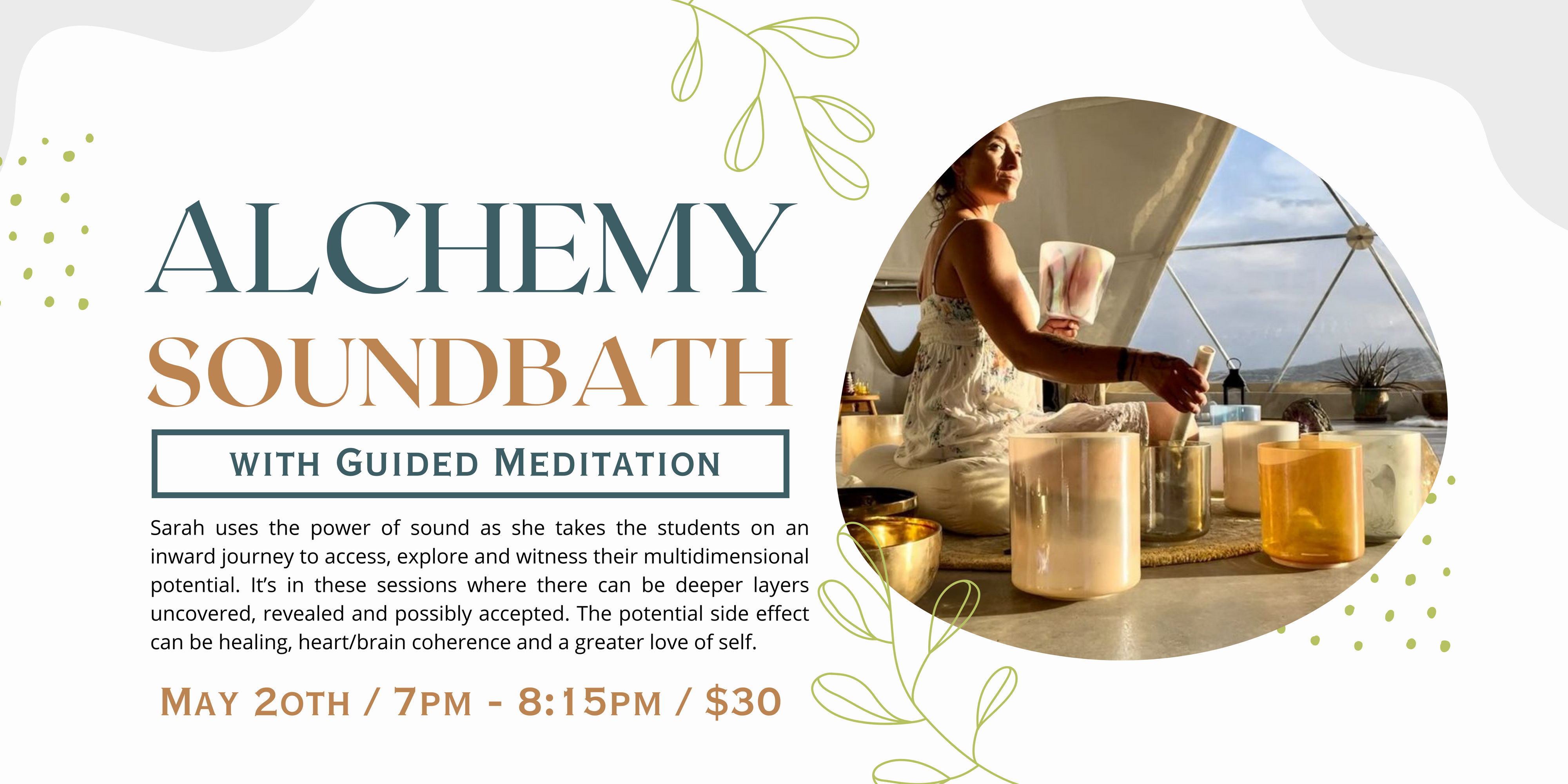 Alchemy Soundbath + Guided Meditation
May 20, 2023 7pm - 8:15pm
Sarah has been guiding others through yoga and meditation since 2009.
She is a lover of the visionary dance between worlds and finds that alchemy bowls create a powerful tool to assist in one's ability to access altered states of consciousness.
For the Alchemy Sound Bath, Sarah uses the power of sound as she takes the students on an inward journey to access, explore and witness their multidimensional potential. It's in these sessions where there can be deeper layers uncovered, revealed and possibly accepted. The potential side effect can be healing, heart/brain coherence and a greater love of self.