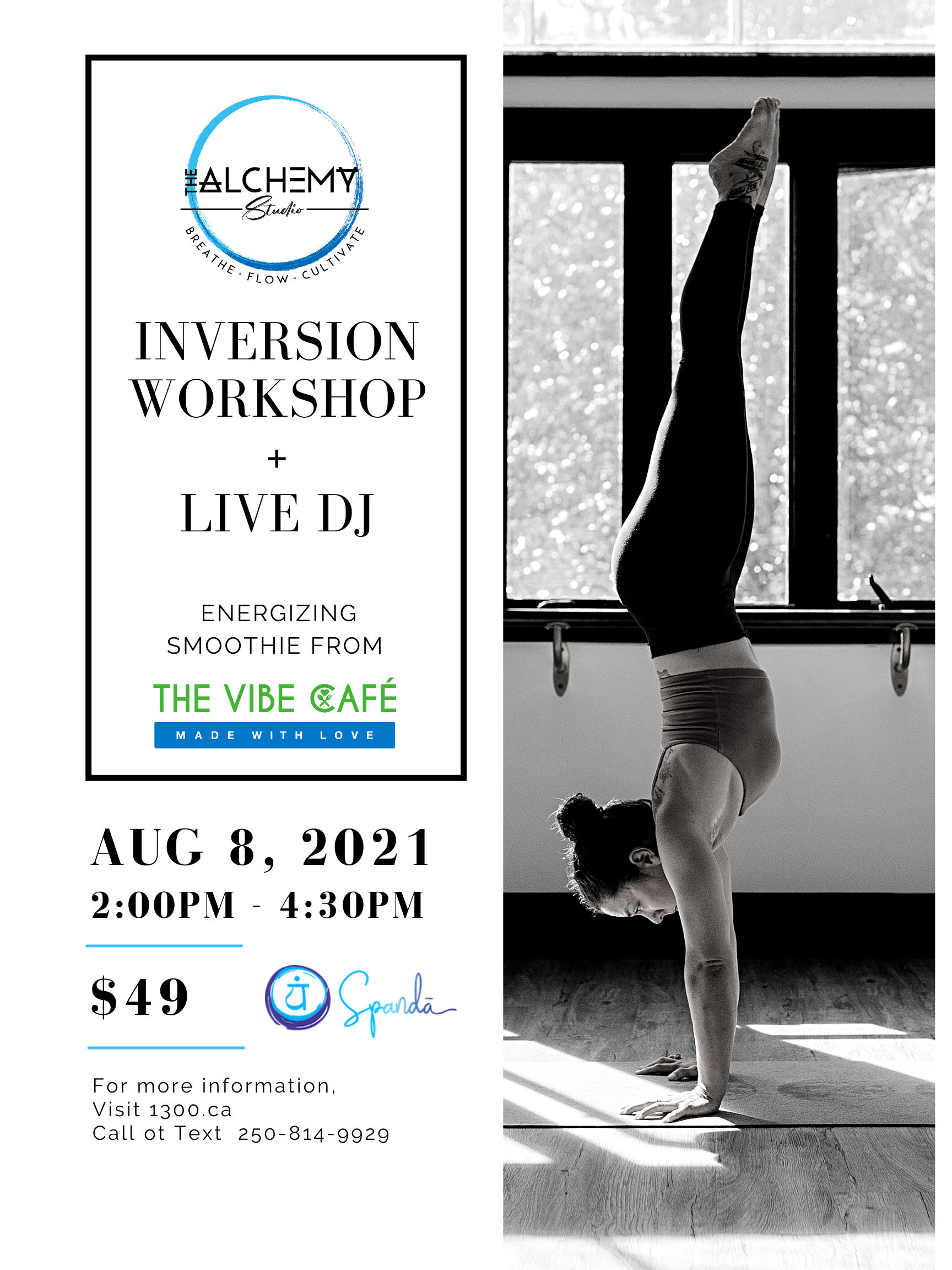 Inversion Workshop + Live DJ + Smoothie
August 8, 2021 2pm - 4:30pm
Have you always wanted to take your practice to the next level? Or simply just want to learn the basics of inversions and handstands in a safe environment?
During this Inversion Workshop we will look into strengthening the main muscle groups needed for inversions. We will start with a Vinyasa style warm up, touching on key muscle groups, flowing through some advanced poses and breaking them down to better understand body position.
Once warmed up, we will go through stations and drills that will help you better understand the proper positions for handstands. The class will wind down with some free play, as the instructor walks around and works one on one with you.
The workshop will conclude with deep stretching and you will leave with all the tools you need to continue to practice at home!