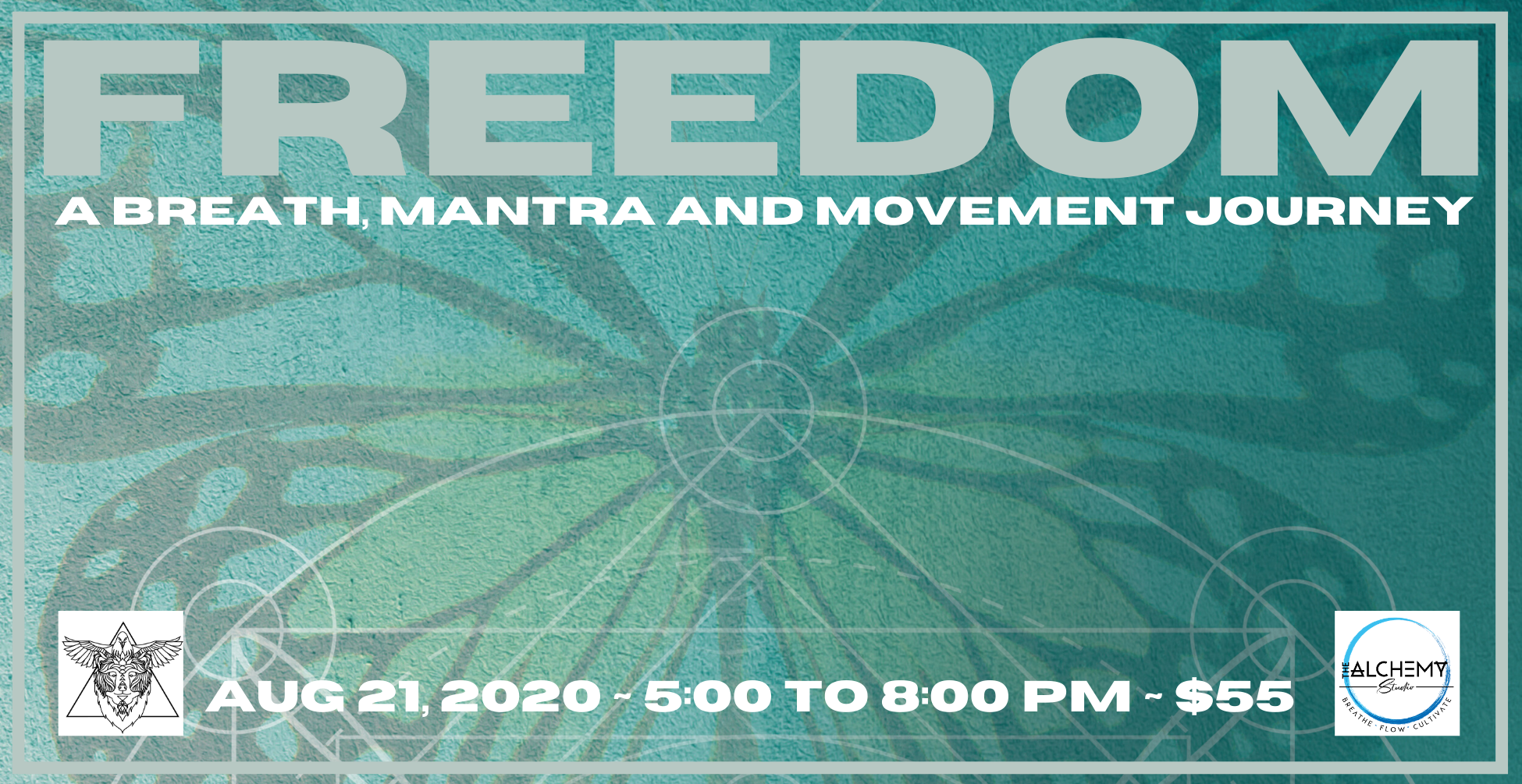 FREEDOM: Breath, Mantra, Movement
August 21, 2020 5pm - 8pm
Join Jeffrey C Sorensen and the breathARMY community as we explore and combine the modalities of breath, mantra and movement as a catalyst to create transformation and freedom within our lives.
We will use mantra to set the tone and vibration of the evening literally and figuratively. This will lead us into a breathwork sequence to set and release our intentions. Movement will carry us into the main breathing session which will be followed by more movement and more mantra before ending the evening integrating the event and all we experience within it.
Jeff is the founder of breathARMY. His mission is to educate, inspire and empower others to live to their true potential. He offers tools to break through the structures that hold us back from living and expressing that potential in the world. Jeff has studied, trained and practiced with some of the world's leading breathwork and movement facilitators. Wim Hof, Patrick McKeown, Brian Mackenzie, David Shannahoff Khalsa and Jhenneviev Heartt are a few of the influences that have led to the creation of breathARMY, a unique offering of breathwork, meditation, movement and exposure to natural stressors that help us to regain our own true nature. Jeff also works as a paramedic for the British Columbia Ambulance Service and resides in Victoria, BC.
$55/person
This event is suitable for anyone who is of sound physical and mental health over the age of 18 years. If you have any questions at all please message jeff@breatharmy.com.