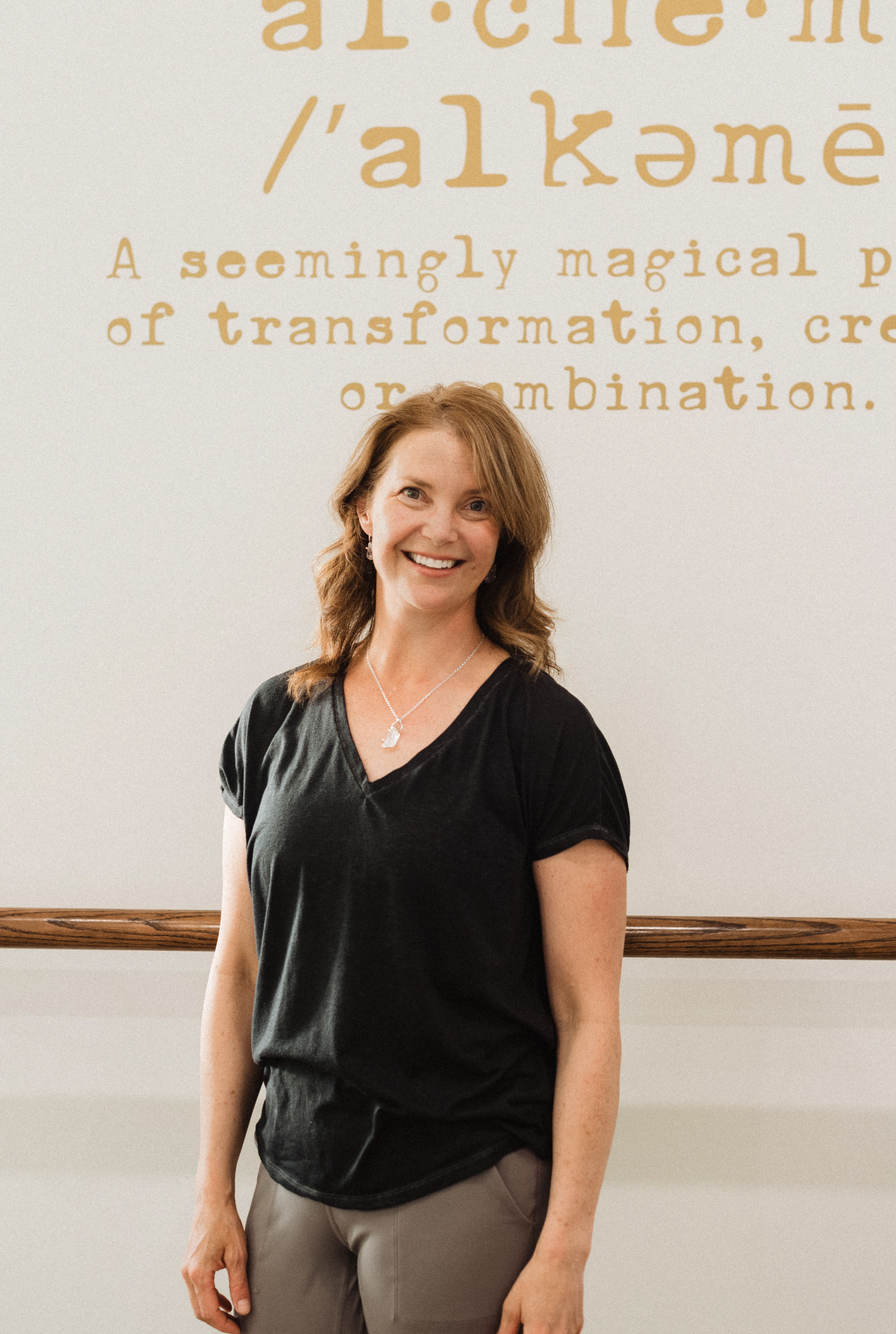 Sheri Zebroff
RMT & Yoga Instructor
As a massage therapist and yoga instructor for 18yrs, Sheri's ongoing curiosity of 'How?" and 'Why?' the body moves as it does is her passion. She is also fascinated with the anatomy of the spirit and how Yoga, the union of the body and mind, can create a sense of peace within.
A Yoga practice is truly a magical experience as you may enter a class tangled up emotionally, mentally and/or physically and leave feeling so much more spiritually connected to everything around you. She has come to understand Yoga as her medicine and how it enlivens the invisible energetic thread that connects us to one another.
Her classes provide an opportunity for self reflection as Sheri will often invoke a thought process which uncovers and deepens your self understanding. Her teaching style reflects her curiosity for the fascial system and how the fascia responds to alignment within a yoga pose. Through mindful breathing and thoughtful cueing she leads you to the place where you are holding tension enabling you to let it go.
Inspired and excited, Sheri is working towards completing her 500hr YYT with Blissology founded by Eoin Finn. This style of yoga is grounded in reverence for nature, in the energy that connects us all together and that, " LOVE is the ultimate renewable resource!"