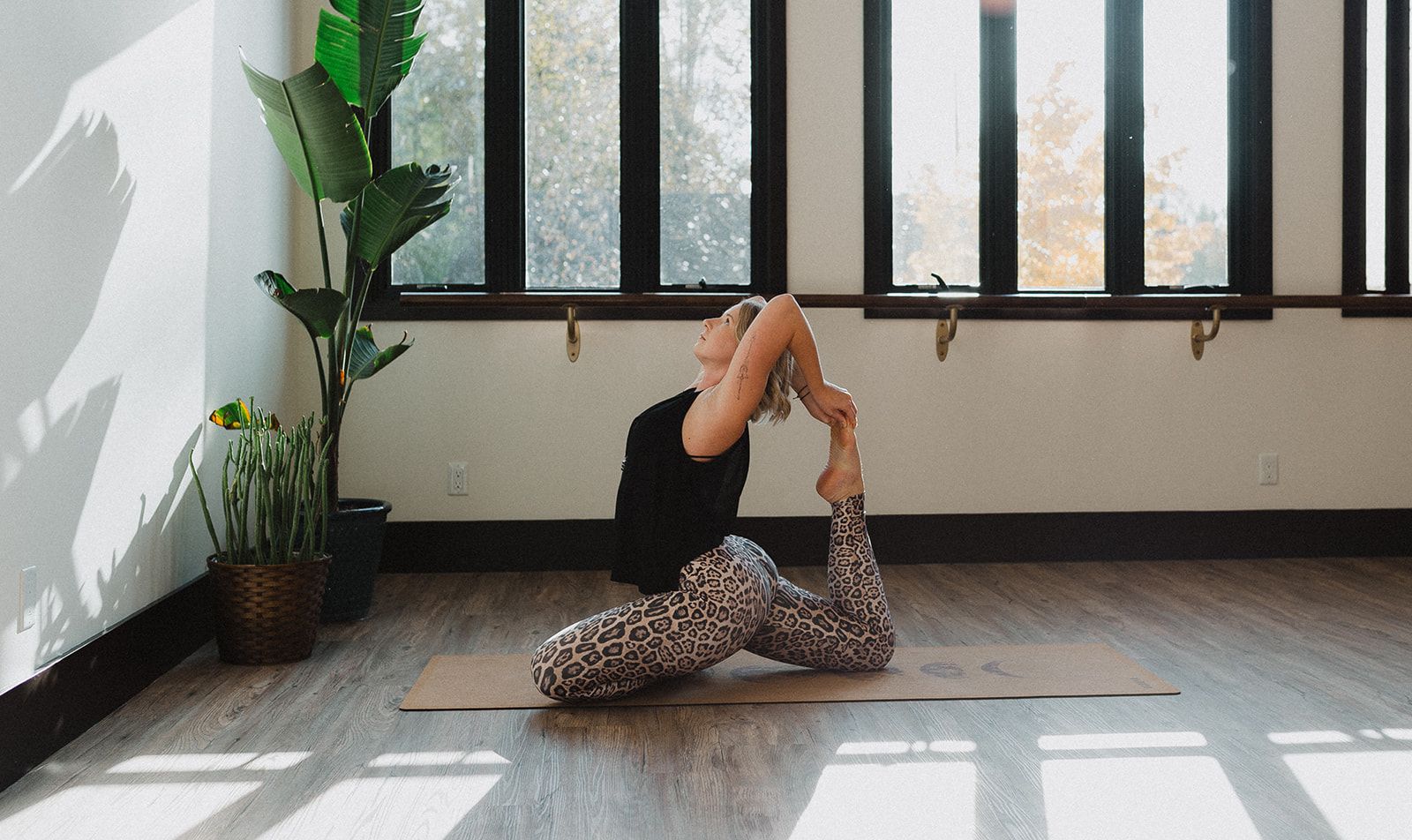 Kät Taniberg
Yoga Instructor
Kat is originally from Estonia, but her gypsy soul has brought her to travel the world. She's been chasing the small mountain town life and has lived and worked in 5 different countries on 3 different continents. After 6 years of travel, she arrived in Revelstoke in March 2017 and quickly realised that this is the place she wants to call home for the rest of her life.
Kat was first introduced to yoga in 2015 when she joined a local teacher in Austria for her Ashtanga classes. Having always been an active person she was instantly hooked. But it wasn't until she joined a local yoga studio in Mt Maunganui, New Zealand in February 2016, that she realised that yoga will play a great role in her life. Yoga helped her overcome depression and that was the turning point for her to decide that she needed to share this gift with the rest of the world.
In January 2017 she completed her 200hr teacher training with Sampoorna Yoga in Goa, India. Her training was in Ashtanga and Vinyasa, a very powerful combination. You can see these influences in her classes. Kat's classes are strong and powerful, yet playful at the same time.
"The more you open your heart in the class, the more you will open it in real life." Yoga has taught Kat a lot about herself and a holistic way of life and now she's on a mission to share this with the rest of the world!